The day my brother Andrea came up with this request from the agency I envisioned some of the pictures I later took at the bakery shop. Was excited about crafting images on such a fascinating subject. Must say it has been really interesting to see for up close the hard work that stands behind the bread making. As for the concept and photography style we discussed different solutions based on some mood boards and references the agency worked on. Finally we agreed on a shooting plan where basically we let the baker work his routine building my lighting set up around him. In other words all I asked to the baker was to slow down a bit in a few occasions and try to keep things as close as possible to his daily routine. 
I like the mix we crafted putting together a polished look with real work actions.
I deployed a few strobes around the workshop using contrast to crate areas of soft lighting with nice separation and some warming effect in the background.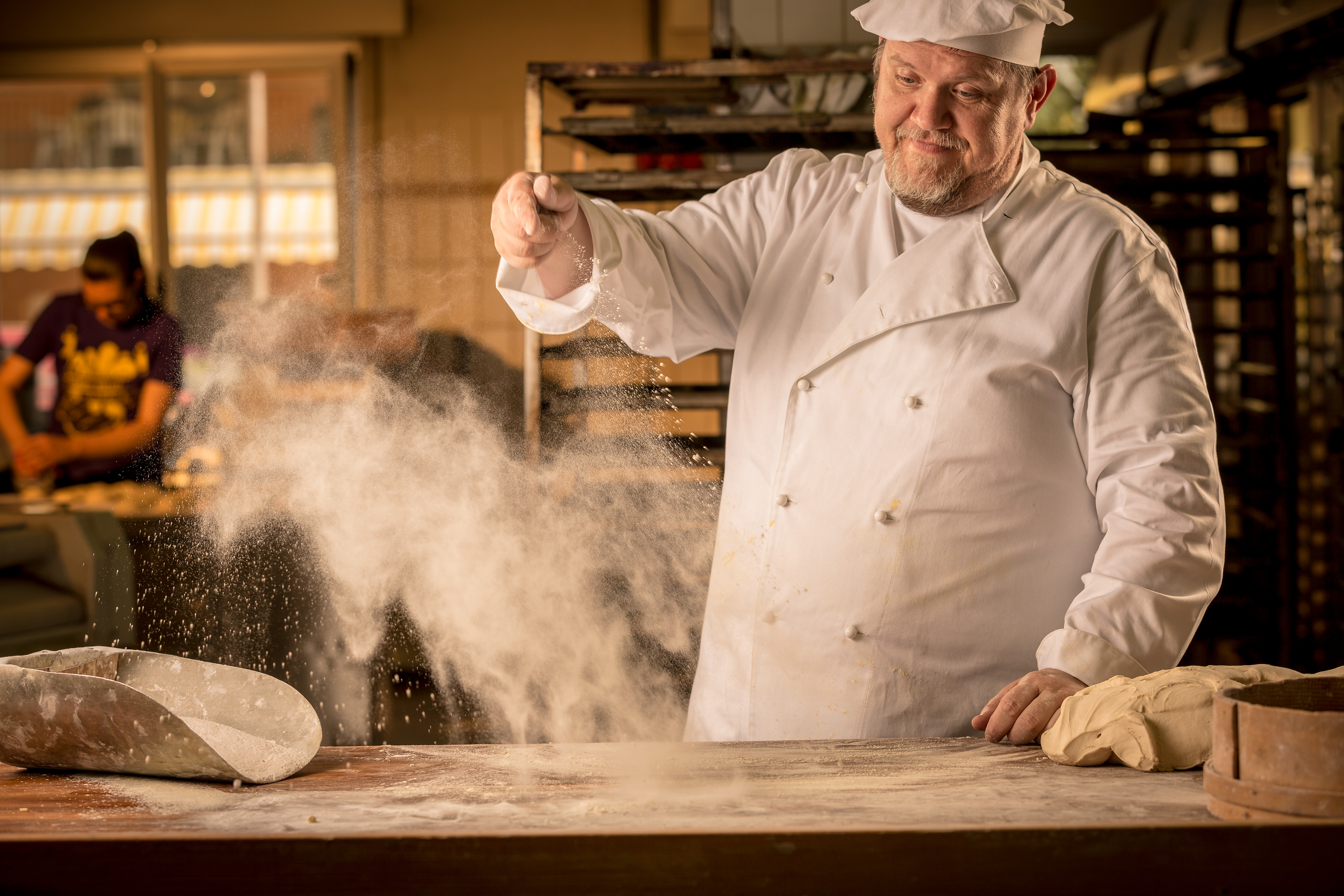 Grip&assistant: Giovanni Santon

project coordinator: Andrea Mescalchin
retouch: Paola Balasso