Tribute to Commercial Divers
Professional diver portrait in honor of all underwater workers who dedicate their lives to a tough job everyday challenging Mother Nature as well as themselves on their heavy duties.
Photography
Occasionally I find myself dealing with natural light.. and that was the case when I shot a couple of really 'occasional' portrait pictures of a friend of mine during an underwater mission in low depth at Garda Lake. Being pretty happy myself with the two final images, I love to consider this project as a small tribute to professional divers and underwater workers. Post process has been really limited to color grade and contrast adjustments.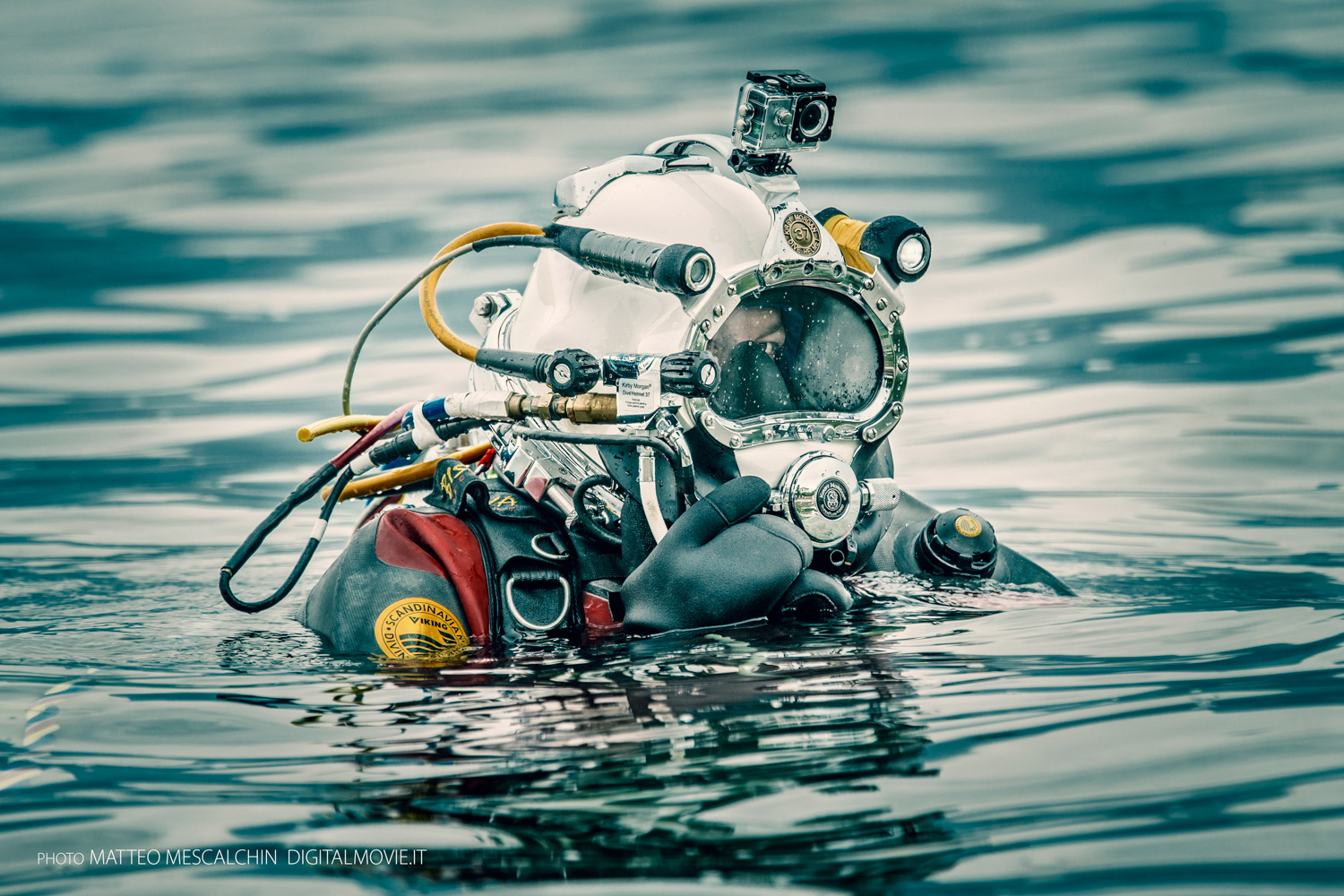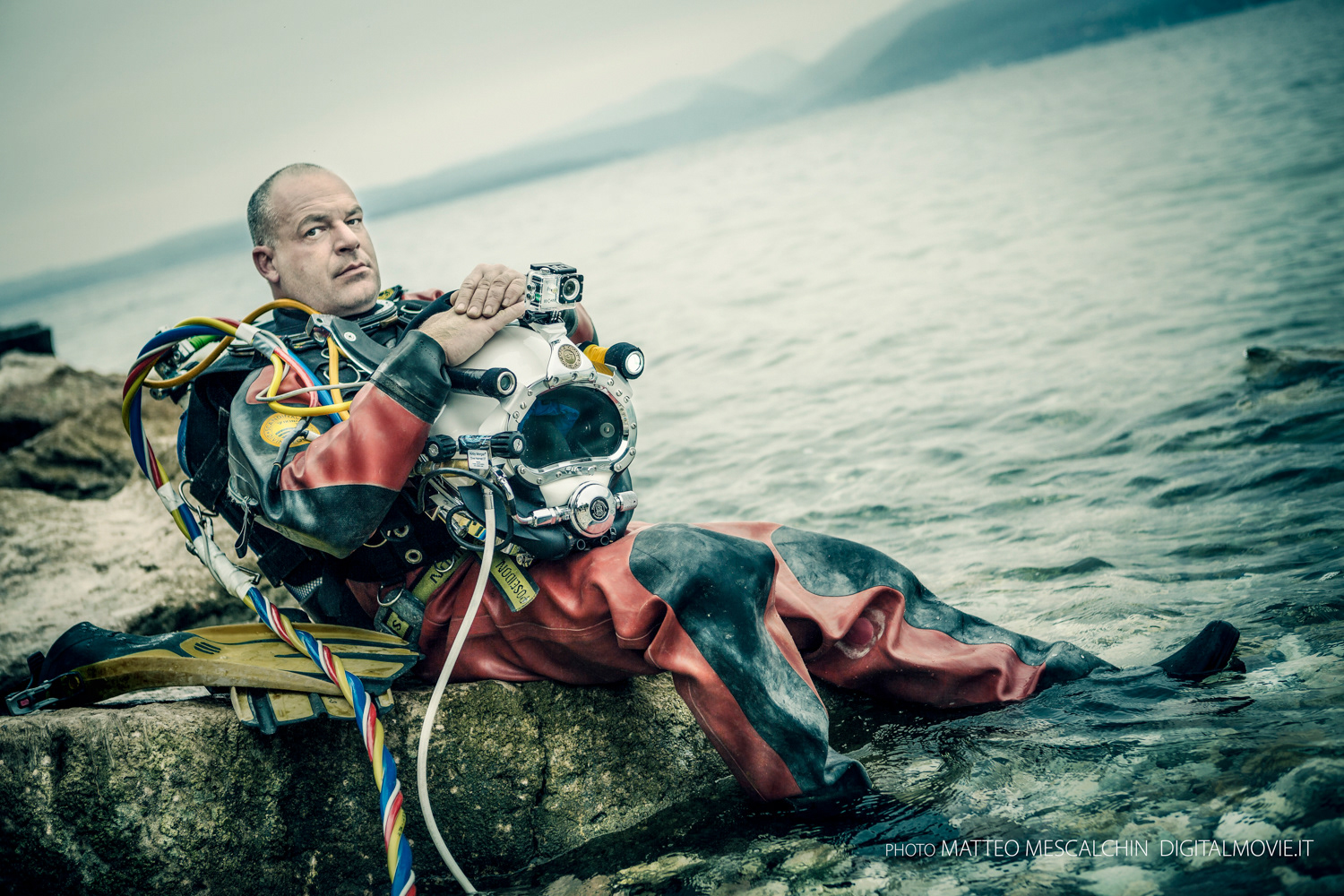 In honor of all those who work underwater as commercial divers.