Bedtime story
Starting from a picture I shot for a client, I ended up working on the composite side of things and finally call it a personal project .. It became a picture I love. On the book cover I placed my personal quote since it sounds pretty appropriate. Spacial thanks to my nephew for his endless patience.
Digital Photography, Fine Arts, Photography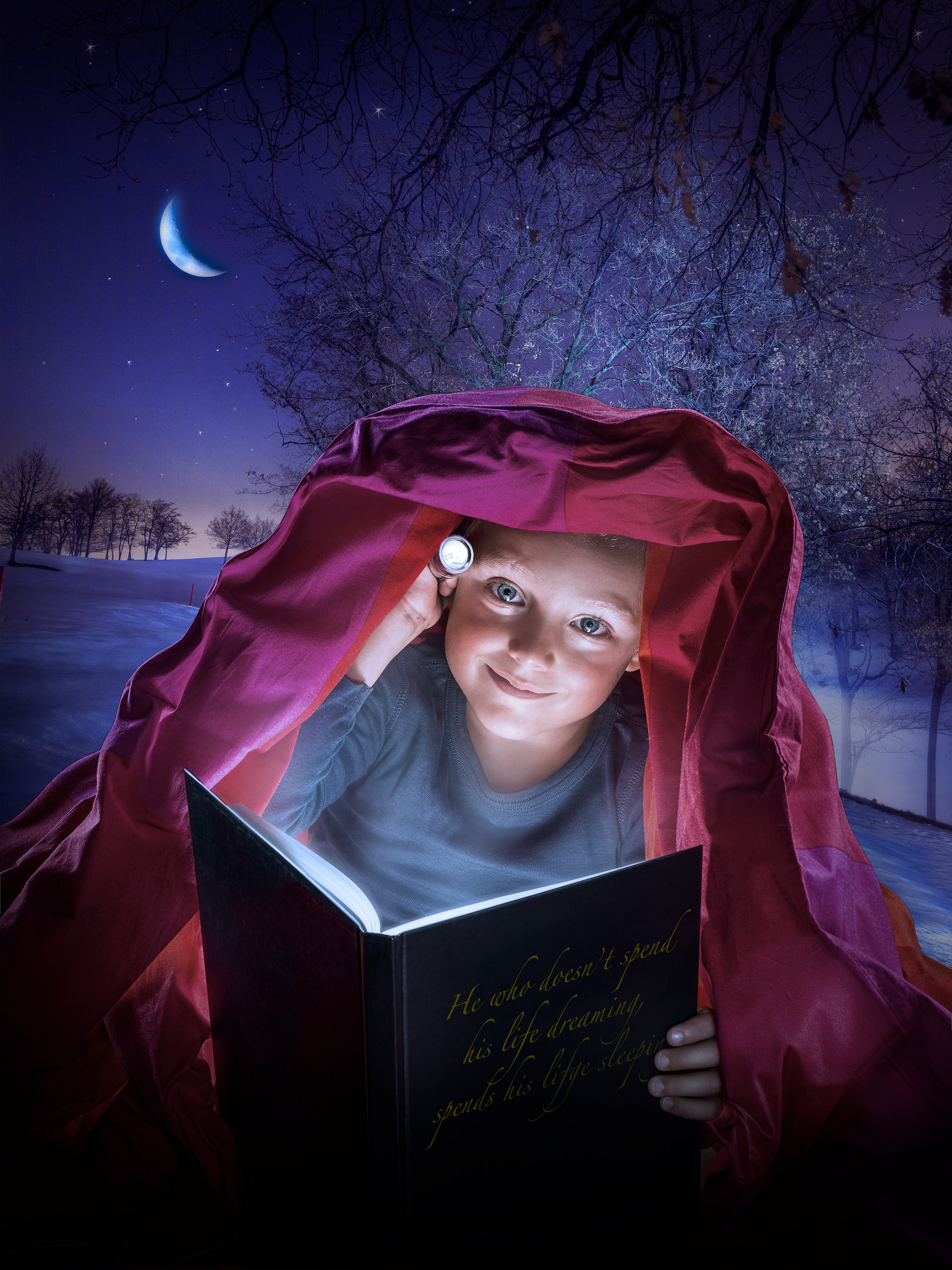 "He who doesn't spend his life dreaming, spends his life sleeping."
- Chi non vive sognando, passa la vita dormendo -